Postal submission page 1
Submission for the Top Cow Talent Hunt 2017
Postal submission page 2
Submission for the Top Cow Talent Hunt 2017
Postal submission page 3
Submission for the Top Cow Talent Hunt 2017
Postal submission page 4
Submission for the Top Cow Talent Hunt 2017
Postal submission page 5
Submission for the Top Cow Talent Hunt 2017
StarCraft: Frontline page 1
I worked on a graphic novel anthology based on Blizzard's popular RTS game, originally published by Tokyopop in 2008. The story was called "Heavy Armor", and was written by Simon Furman, noted author of countless highly-regarded Transformers comic books.
StarCraft: Frontline page 2
StarCraft: Frontline page 3
Final Fantasy VII
The beginning sequence from FFVII in panel form. Promotional image.
Final Fantasy pages 2-3 double page spread
Final Fantasy page 4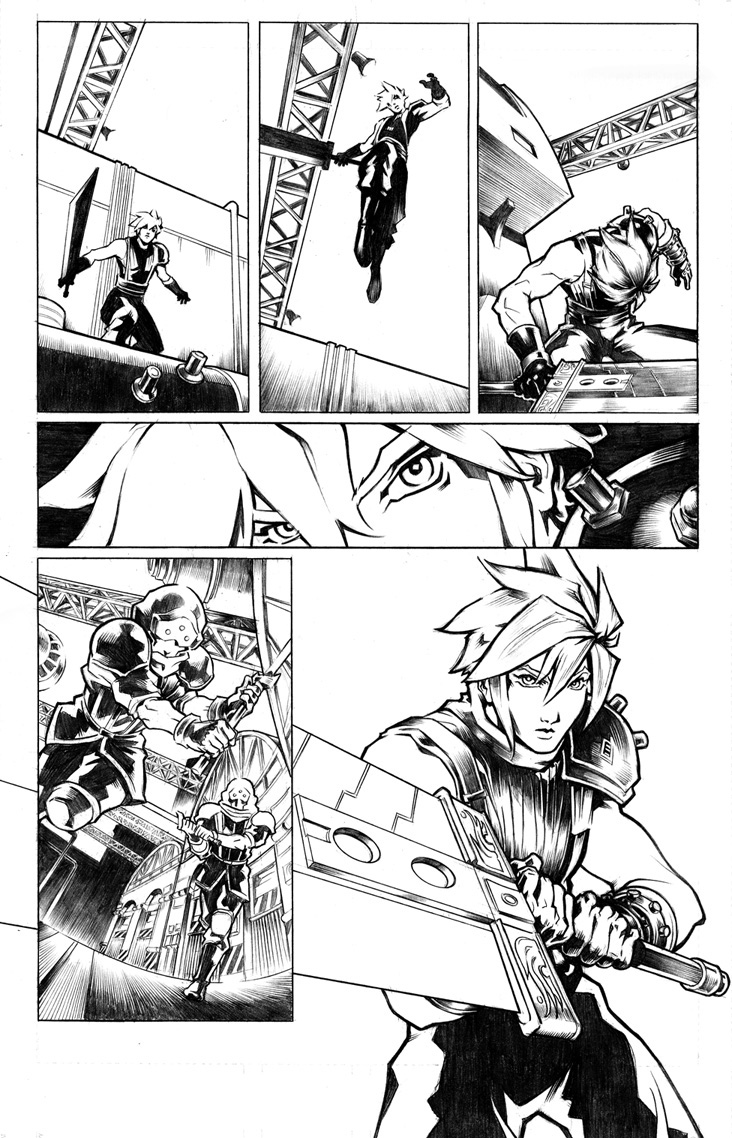 Final Fantasy page 5
Toy Story sample page
Zelda sample page